your image, your memories and everything that matters
Anyone can make wedding photography, but it takes a special someone to play with the light
Professionalism
More than 20 years of experience in the graphic sector, impregnated with the technique and criteria working in companies dedicated to professional photography and in contact with artists of the image.
Emotion
The goal is to make dreams come true, drawing sensations with light using my camera to express a style chasing emotions.
Creativity
Exploring new territories, awake to discover and experiment and always have options, although for self-demanding reasons, always with the feeling of improving.
About me
I invite you to dream of a professional and creative photography. Capturing the vibrations of light, emotions and small details, to remember the sensations every time you look at my photos.
I´m lucky to work on what I like and be accepted by others, and I do not know if I was born for photography, but to offer you the best.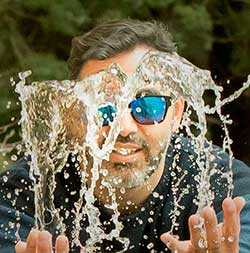 Immersed in the Graphic and Photography sector since 1993, I have been enriching myself creatively and technically as I go through the companies and projects that I have worked on over the years. Values and knowledge that allow me an original and coherent graphic interpretation of my environment, to translate it into my visual creations.
Multidisciplinary, self-taught and responsible with my work to facilitate the communication of emotions, I try to offer creative manifestations within the world of photography and communication. Offering personal and specialized attention, as well as comprehensive advice in all phases of each project.
BLOG
It seems we can't find what you're looking for. Perhaps searching can help.